Sonic Retro Topic with download link.
Interesting bits:
darkspines35 said:
Welp. This build and Orenge are officially amazing. The beta Windy Valley has been found! Note: I used Red Mountain's textures so I could get a better look at the stage since it has no texture files...and spoilered for size...
[/spoiler]
darkspines35 said:
Found another section of the stage. Loaded it with Windy Valley's final textures for the lolz. Haha.
Andrew75 said:
This may take awhile......
MainMemory said:
Andrew75 said:
Some things just don't look playable without some kind of guided path, or scripted system.
Also I'm betting that some platforms were animated in the other test level, I wonder if they were meant to spin?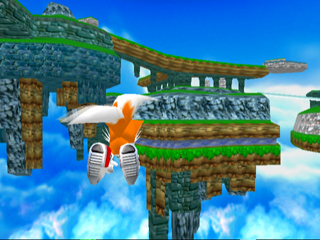 Gentleman, Another piece of the Holy Grail of SA1 betas has been found.
This post has been edited by Zeck: 22 May 2013 - 10:56 PM