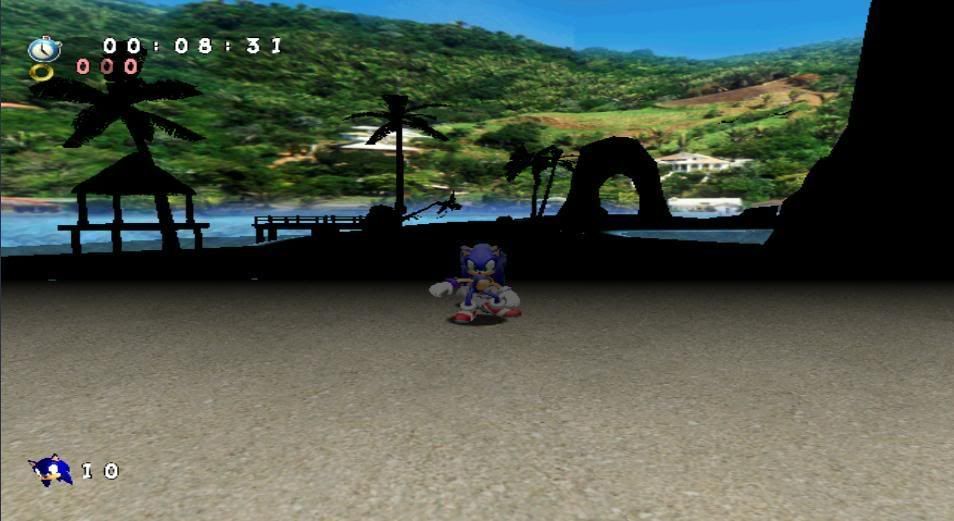 Its not the lighting data I found just yet - this effect is achieved by editing the fog data for emerald coast, found at 11116000 (dec) in the exe, and 0E99DC4 in ram while the game is running. The fog data works like so:
Fog struct 0x10 bytes
float layer; // default (-1)
float dist; // distance, negative
dword BGRA; // self-explanatory
dword bool_toggle; // 0 = off, 1 = on
Values I used to simulate 'night'
layer: -1
dist: -200
B: 00
G: 00
R: 00
A: 255
bool_toggle: 1
I haven't been able to find a pointer to this data yet, but its in the level header area just past the view distance and skybox layer settings. Those occur just after the geometry loading cue so if you poke around abit you could find these values for other levels.